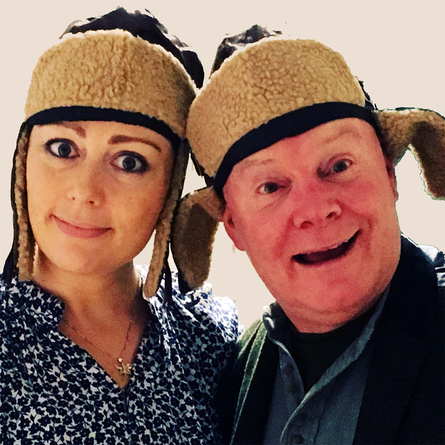 Songbirds
Tickets available
The Songbirds is an innovative new piece of theatre, produced by An Grianán Theatre, and made in association with the Ulster University School of Nursing and Dementia Northern Ireland. It's a play about dementia, but not really, it's more a play about memory and life, and how one family finds a way to navigate a diagnosis of Alzheimer's disease. Based on extensive research by the University, face to face interviews with Dementia Dyads (person with dementia and their primary carer) and contributions and suggestions from people living with dementia, the play explores the issues surrounding the disease, the diagnosis and one family's journey through it all. It's a play filled with humour, music, dancing and love.
The piece is a two hander, performed by Donegal actors Eoghan Mac Giolla Bhridge and Valerie Bryce, and was written and directed by Guy Le Jeune, whose practice is in the area of reminiscence theatre and theatre from memory. It has already received remarkable audience feedback from student nurses, junior doctors, consultant psychiatrists, secondary school students and from people living with dementia themselves.
Aimed at carers and their families and those working in the dementia field / with older people. The Show will last for 1hour with a 30 minute Q&A session from 12noon.
Book Tickets