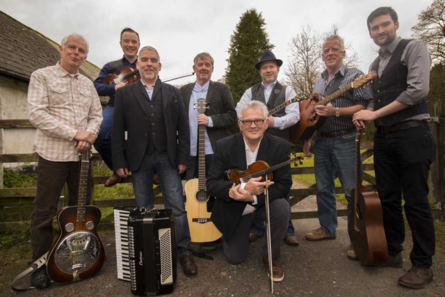 Knotty Pine & The Drunken Lullabies – Both Sides Now Christmas Show
Tickets available
The Knotty Pine String Band and The Drunken Lullabies are delighted to bring their unique show back to Strule Arts Centre to support Omagh Lions Club and their valuable work in the local community.
It has been a busy year for both bands and they are really looking forward to this performance on home turf. They will play favourites from their previous shows and will also have some exciting new material for the audience to hear.
We all hope that the audience enjoys the show just as much as these talented musicians and singers all do in bringing the show to you.
Book Tickets